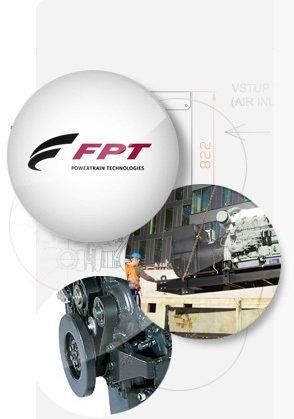 FIAT POWERTRAIN TECHNOLOGIES
FPT – Fiat Powertrain Technologies is the Fiat Group company specialized in research, development, production and sales of engines and transmissions.
With its annual output of around 2.6 million engines, 2.4 million transmissions and axles, 20,000 employees, 22 plants, 14 research centres and a dealer network in over 100 countries, FPT is one of the most significant players in the powertrain sector worldwide.
FPT develops, produces and sells engines covering a power range from 20 to 870 HP for different sectors and applications: from automotive to industrial, from marine to power generation.
TTS Martin is official distributor and service center for FPT in Slovakia more than 10 years.